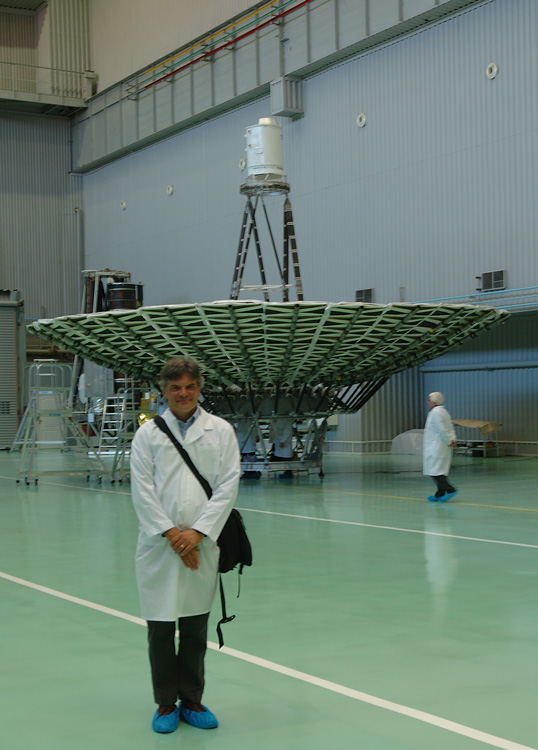 With the Radioastron Spacecraft at the Lavochkin Association near Moscow, 2008.
This machine is now in Earth orbit, and reaches the distance of the Moon about every 9 days.
Read my blog about watching the launch, and progress since then.
The FakeRad software for simulated observations is now available (version 2.0).

Carl R. Gwinn
---
Contact Information:


Carl R. Gwinn
Mail address:
Physics Department, Broida Hall, UC Santa Barbara, Santa Barbara CA 93106, USA
Office:
2015E Broida

Phone:
+1 (805) 893-2814
Fax:
+1 (805) 893-8597
email:
cgwinn+at+physics.ucsb.edu
---
Research:
---
Courses:
119A: Thermodynamics.
The book for this class is "
Fundamentals of Statistical and Thermal Physics" by F. Reif. There has been only one edition, so any used copy should have the same text.

More details will appear at GauchoSpace:
http://gauchospace.ucsb.edu
---
[Links and Photos]
[Astrophysics Research at UCSB]
[Astrophysics Seminars and Other Events]
[UCSB Astronomy and Astrophysics]
[UCSB Physics Home Page]
Last Modified: 12 Nov 2010