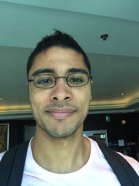 Dr. Gregoire Coiffard
Greg graduated from Grenoble Institute of Technology with a specialty in physics and nano-science. He obtained his PhD at the Institute of Millimeter Radioastronomy in Grenoble in 2015. The main topic of his research was the fabrication of MKID arrays for the NIKA2 instrument. Greg began at UCSB in June 2016.
Dr. Miguel Daal
Miguel graduated from Brown University, and then obtained a Ph.D. with advisor Bernard Sadoulet at Berkeley working on MKIDs and the CDMS project. Miguel began at UCSB in August 2016.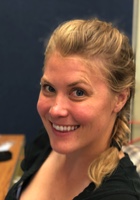 Dr. Kristina Davis
Kristina Davis is currently a National Science Foundation Astronomy and Astrophysics Postdoctoral Fellow. She is working on lowering the contrast barrier (increase imaging contrast) for direct imaging of exoplanets. She is simultaneously tackling this project in two ways, by 1) integrating a coherent differential imaging algorithm to work with the Subaru Coronagraphic Extreme Adaptive Optics (SCExAO) and MKID Exoplanet Camera (MEC) integrated instrument on Subaru Telescope in Hawaii, and 2) demonstrating and verifying a new Heterodyne Optical Phase Probe (HOPP) technique to better calibrate the deformable mirror performance in SCExAO. HOPP is a calibration method that measures the amplitude and phase response of MEC to different states of the SCExAO system.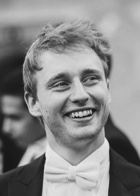 Dr. Rupert Dodkins
Rupert obtained his DPhil from the University of Oxford where he worked with Kieran O'Brien and Niranjan Thatte on optical MKIDs for exoplanets. Rupert jointly owns the world record for the Most Skateboard Heelflips in One Minute.