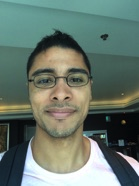 Dr. Gregoire Coiffard
Greg graduated from Grenoble Institute of Technology with a specialty in physics and nano-science. He obtained his PhD at the Institute of Millimeter Radioastronomy in Grenoble in 2015. The main topic of his research was the fabrication of MKID arrays for the NIKA2 instrument. Greg began at UCSB in June 2016.
Dr. Miguel Daal
Miguel graduated from Brown University, and then obtained a Ph.D. with advisor Bernard Sadoulet at Berkeley working on MKIDs and the CDMS project. Miguel began at UCSB in August 2016.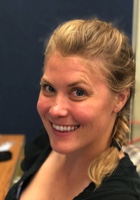 Dr. Kristina Davis
Kristina is currently a National Science Foundation Astronomy and Astrophysics Postdoctoral Fellow (NSF AAPF). She graduated with a PhD in March of 2018 from Arizona State University in Exploration Systems Design. Her thesis research was in the development and characterization of instruments working in the sub-mm regime (~200 GHz to 5 THz) to study the lifecycle of interstellar clouds in the Milky Way galaxy.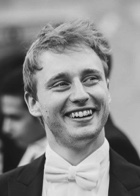 Dr. Rupert Dodkins
Rupert obtained his DPhil from the University of Oxford where he worked with Kieran O'Brien and Niranjan Thatte on optical MKIDs for exoplanets. Rupert jointly owns the world record for the Most Skateboard Heelflips in One Minute.